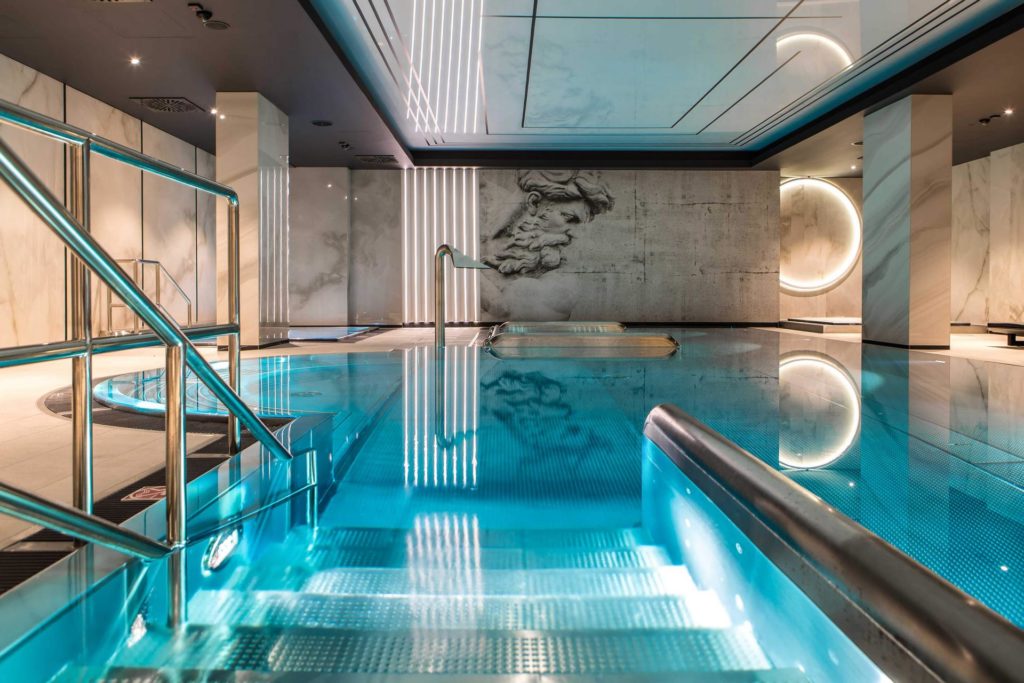 Swimming pool
The discreet elegance of the hotel pool interior will please even the most demanding eye. People who care about their physical condition will surely appreciate the part of the pool equipped with counter-currents. A powerful stream of water under high pressure allows you to swim in place and cover infinitely long distances.
The pool also contains:
Arched seat with water and air massages
An air couch 3 m wide
Water massage stands
2 spray nozzles
Comfortable descent stairs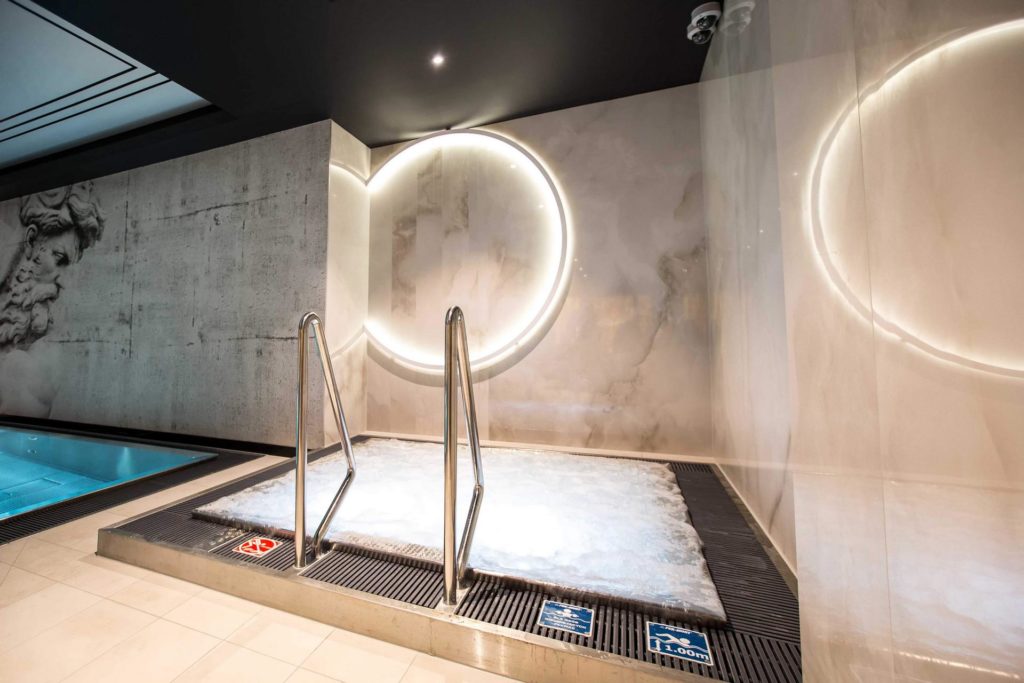 Jacuzzi
Proven recipe for well-being and a "must-have" for tired muscles. The spacious hot tub with dimensions of 200 × 200 cm can accommodate several people. The water temperature here is 34ºC.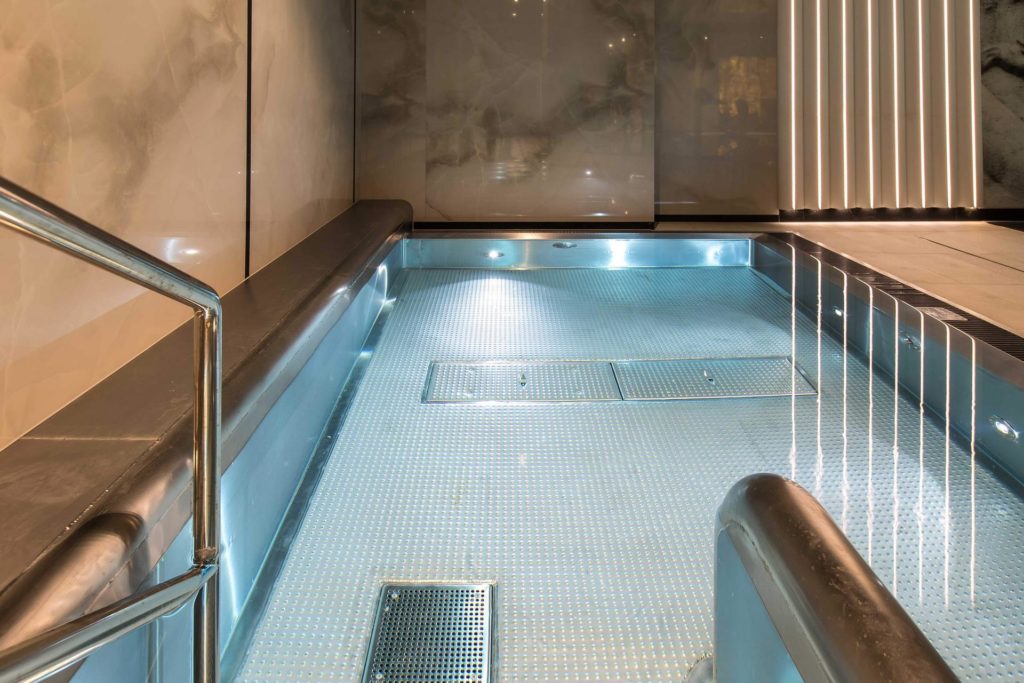 Paddling pool for children
In the pool area there is also room for the youngest. The paddling pool dedicated to children is 40 cm deep, and the water temperature in it is several degrees higher than the water temperature in the pool. The paddling pool is located in the immediate vicinity of the main pool, which is a perfect solution for parents with children.